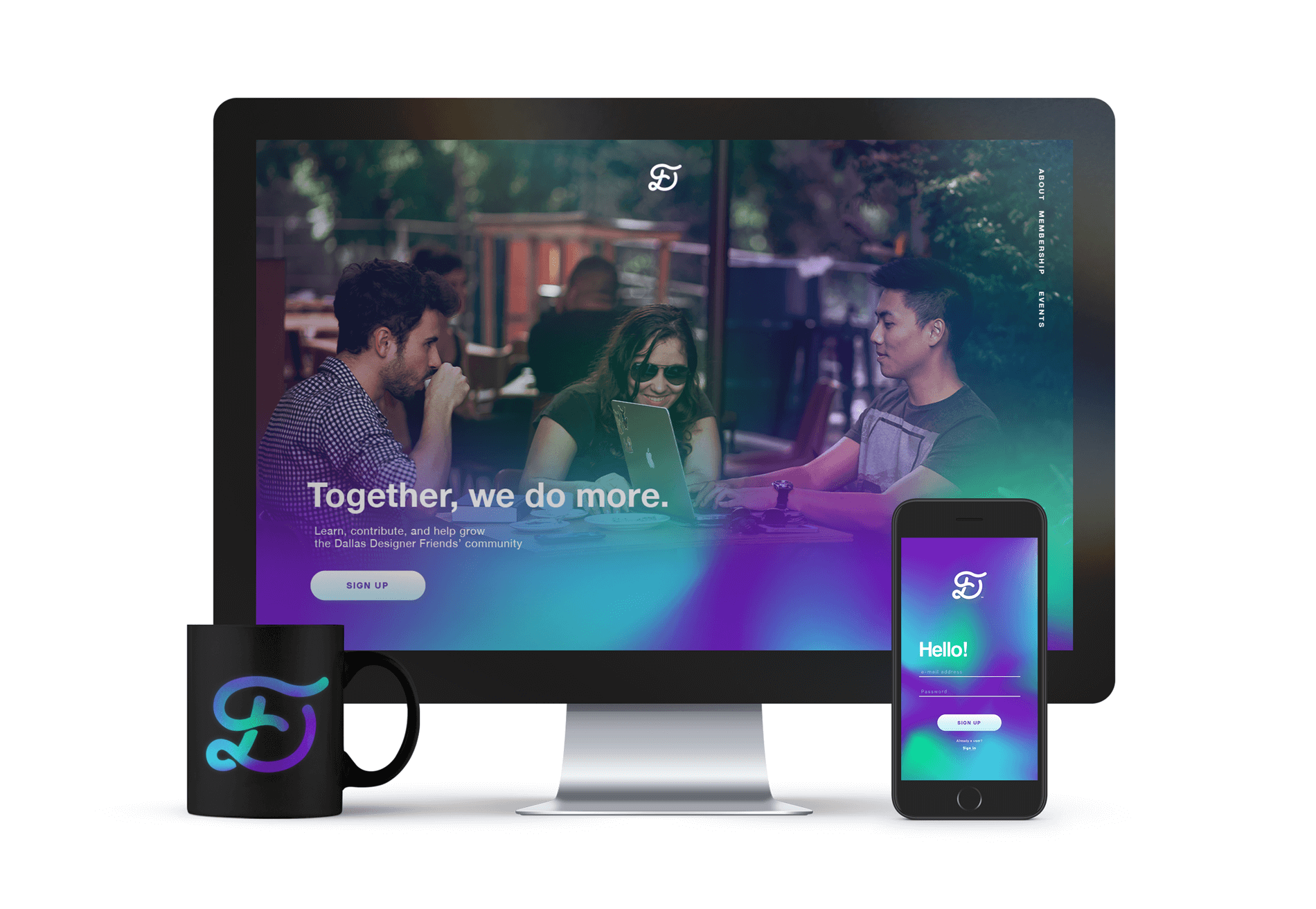 A Dynamic Brand Inspired in Diversity, Movement, and Energy.
Madalyn, a graphic designer based in Dallas, Texas decided to create a Slack group of creative people to help each other through feedback, inspiration, and design-chat. 
By default, Slack sets up a new "workspace" with a default theme. It is plain and based on slack's branding. One day, while chatting with the group, we discussed giving the Dallas Designer Friends a new identity. Through collaboration, and using slack as the main channel to communicate, we created the main logotype. Later,  E49 Creative developed the rest of the visual theme for the community. 
The image seeks to be attractive to millennial designers, enticing participation in activities, meetups, and collaboration. The identity conveys a positive attitude, kindness, energetic vibes and the joy of being creative.
The logo is a monogram of two interlocking letters D (for designers) and F (for friends). The color palette cohesively lives in printed and digital media through the combination of minimal and script typography. To add character and uniqueness to the identity, we created a distinctive neon gradient that can be used as a backdrop to enhance information or as a soft color overlay on images.
The photography and other media receive direction from the usage of a minimal amount of information always contrasting with vibrant color and huge typography, leaving the monogram to act as a signature only.